Winner of the November 2021 Solo Exhibition and Women
I first discovered Lenka Klicperová's work through the submission of her project 'Lost War' for the November 2021 Solo Exhibition. I chose this project for its strength not only because of its poignant subject but also for its humanist approach. I must admit that I was even more impressed when I discovered that it was a women behind these powerful front line images. Her courage and dedication in covering difficult conflicts around the world is staggering. We asked her a few questions about her life and work.
All About Photo: Tell us about your first introduction to photography. What drew you into this world?
Lenka Klicperová: Necessity actually led me to photography. Early in my career, I began traveling the world as a journalist. But you also need visual material for every report. And the easiest way to get it was to take pictures of the report by myself as well as to write it myself. So I had no choice but to learn how to take photographs. My husband bought me my first camera and patiently explained to me what an aperture was and how it worked with shutter speed to make a good result. That's basically all I use till today, I'm not a technically proficient photographer.
Why did you switch careers from being an editor in chief for a magazine to being a freelance photographer?
I worked as the editor-in-chief of a travel magazine for 14 years. Then the publisher changed and the conditions he gave me no longer allowed me to travel freely. The new management wanted me to sit in the office. They were not enthusiastic about me traveling to conflict areas. So I canceled the agreement and became a freelance journalist and photographer. The year 2019 was great. Everything went wonderfully until covid came and brought with it all the restrictions on travel and public gathering. Part of my livelihood was public lectures, which were suddenly very limited.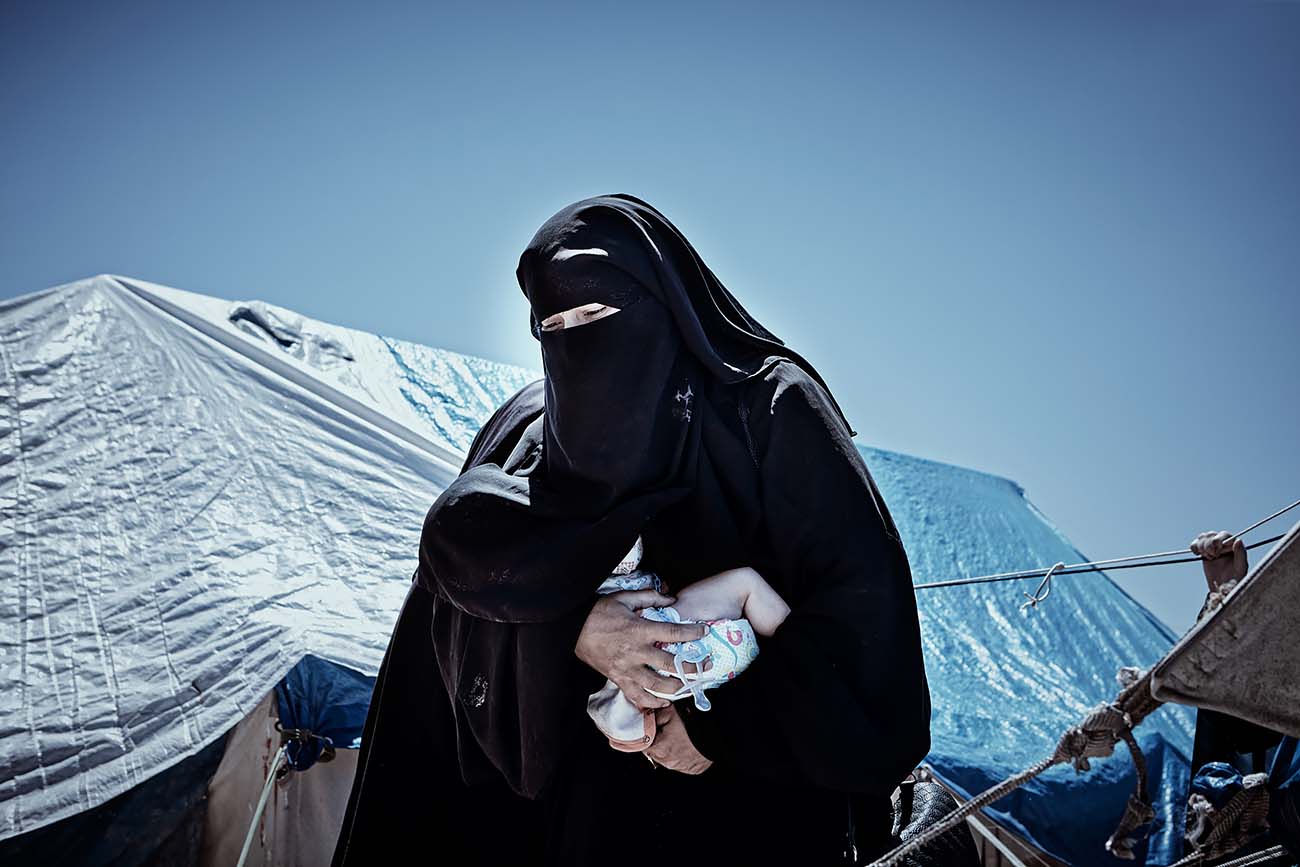 © Lenka Klicperová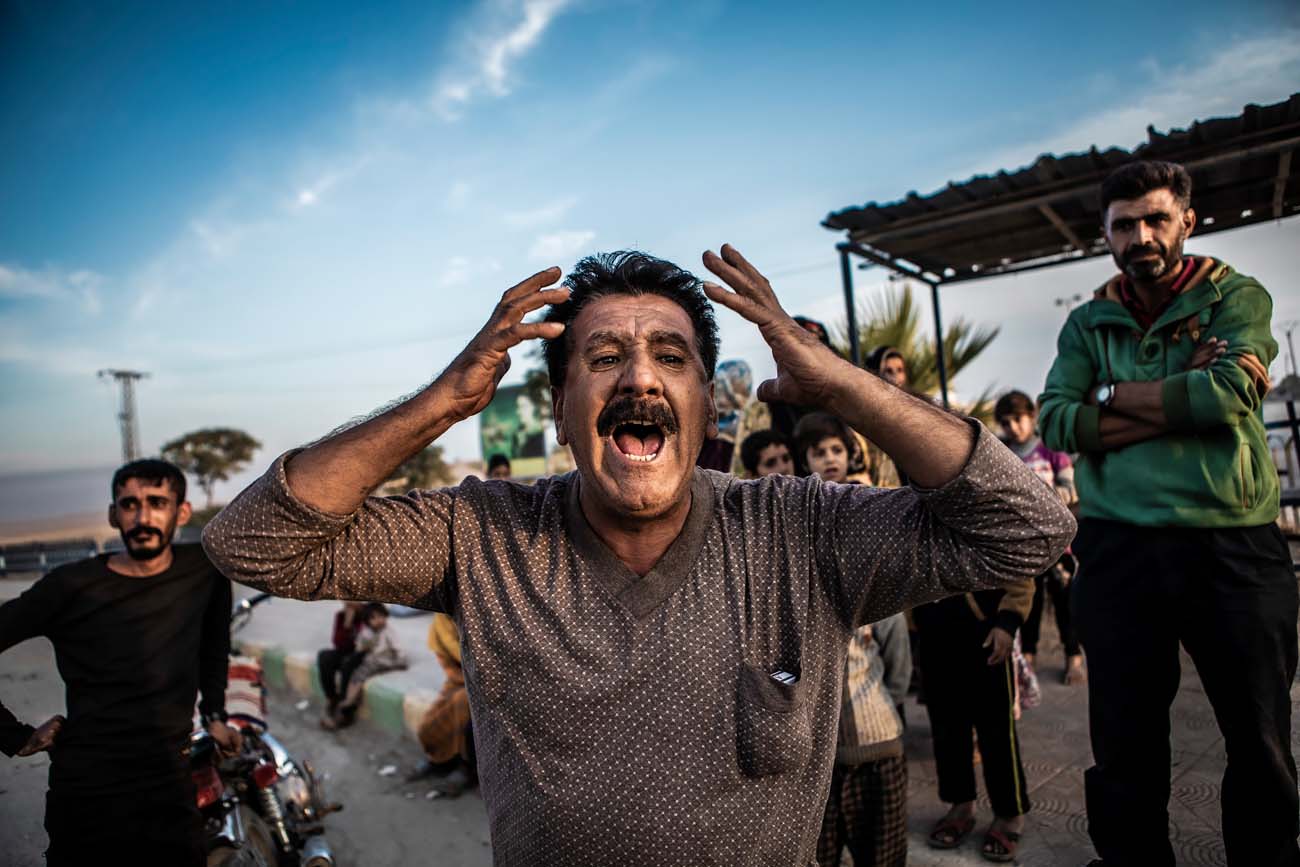 © Lenka Klicperová
When did you decide to become a photojournalist and more precisely to become a war photographer?
I studied history and philosophy in the Faculty of Education, I was supposed to be a high school teacher. But it was never my dream to teach, even though I have returned to it now, years later. Now I teach as a part-time lector at the same university where I studied. But I knew from the beginning I wanted to do something more dynamic. I knew I wanted to know the world. I was very tempted to experience all the distant countries I had only dreamed of as a child. I grew up in communist Czechoslovakia. I couldn't travel until I was 13 years old until the regime changed and the Velvet Revolution allowed freedom. But that was a period of economic deficit, so I hitchhiked around Europe while studying. After that journalism allowed me to travel and make a living at the same time. The ideal combination. So I became a journalist. I started traveling a great deal to Africa. Its a very adventurous continent and teaches you to improvise a lot. It's similar to war zones in many ways, such a great experience and good preparation for war zones. Then one day I came across a documentary by American journalist, Lisa Jackson, The Greatest Silence: Rape in the Congo. And I knew I had to go there to cover the war in Eastern Congo. While preparing for the trip, I met my partner, Markéta Kutilová. I think it was a fateful meeting, we became friends and co-workers and we carry out a large part of our trips together.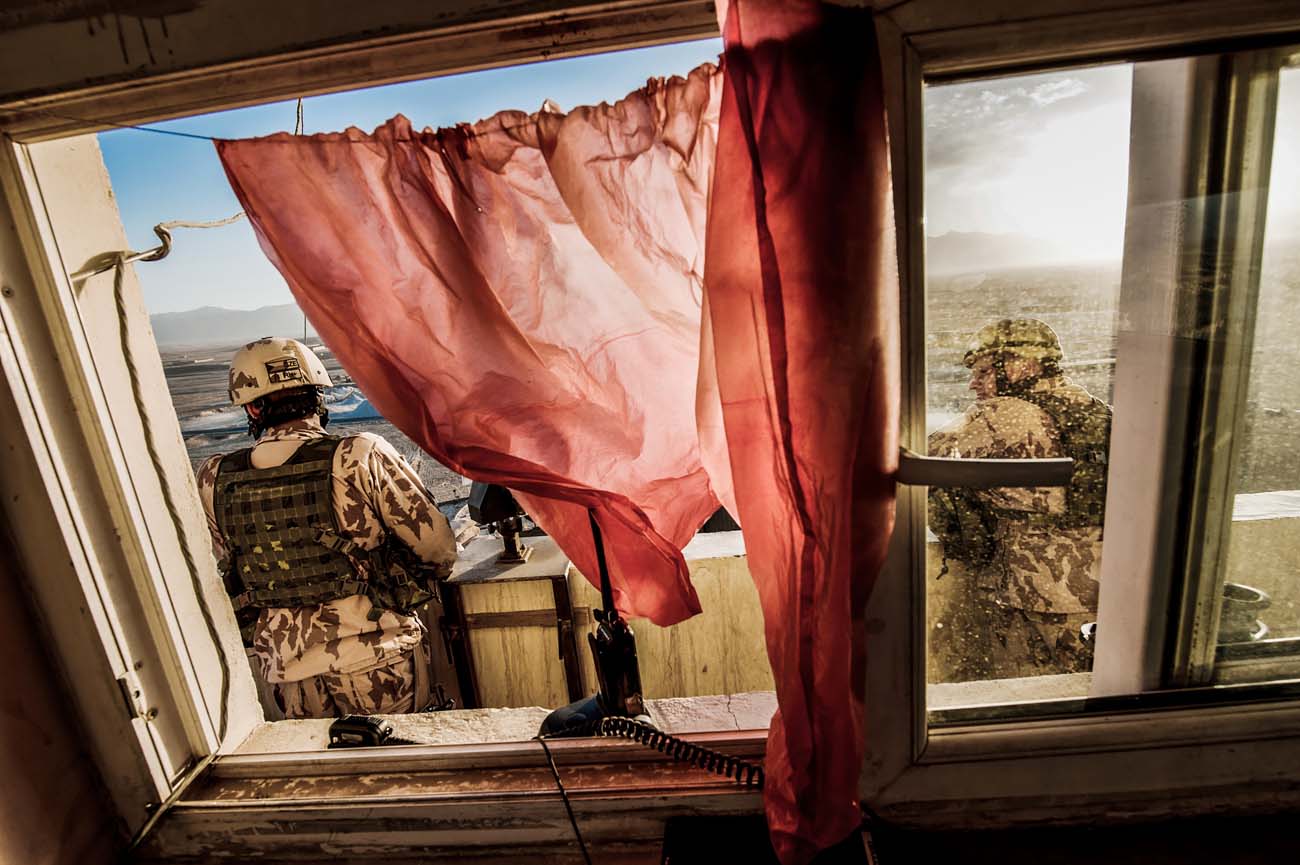 © Lenka Klicperová
Do you think that a picture can be an antidote to war?
I don't know, I'm probably very pessimistic about it, I've seen and experienced too much to have ideals. Humankind will never stop fighting and there will always be wars. It will never stop. But the way war is conducted is changing. I think humankind remains the same and reacts according to the same principles. A well-photographed photo can affect the public, for example during a conflict, and can even stop the conflict. But it will probably never be a prevention against war.
About your project 'Lost War', could you tell us why/how you decided to cover that subject?
I have been specializing in war conflicts for a long time, since 2008, when I was in Eastern Congo for the first time. For the past seven years, I have worked mainly in the Middle East, specifically in Iraq and Syria. When the war in Nagorno-Karabakh began, it was very sudden. This was preceded by about six months of harsh statements by the Turkish President Erdogan in the press. It was clear that something was going on, but it was not clear when it would break out. As soon as the war started, we bought plane tickets that day. We didn't know how we would get to the country, how it would be with the anti-covid restrictions. However, Markéta, my colleague, had been in Nagorno-Karabakh once before, so she had more experience. When the first shot was fired, she called and said it had begun. There was no question whether I was going with her, it was clear. We just had to buy tickets and quickly arrange other work duties. We went into the unknown, no one knew how the whole conflict would develop. We were among the first journalists on the ground.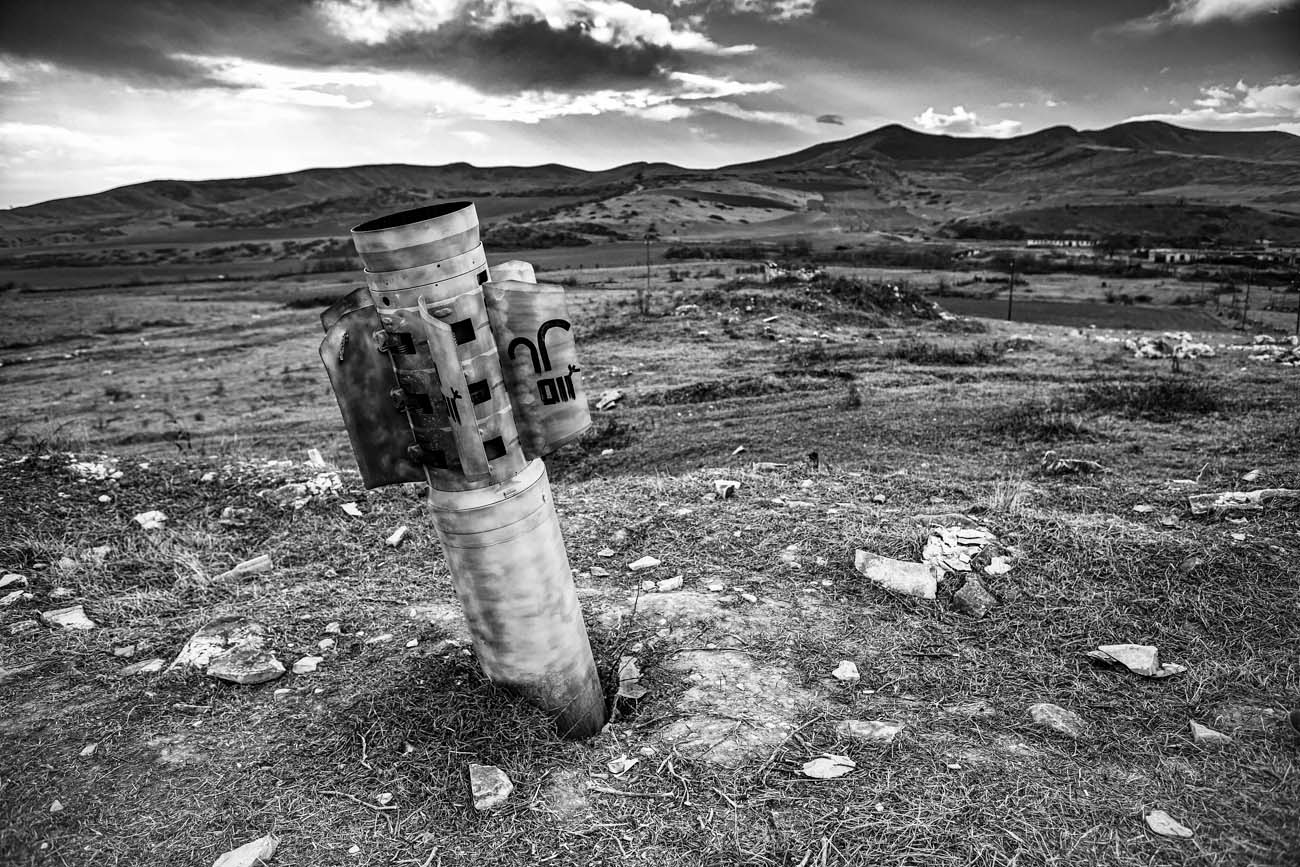 Lost War © Lenka Klicperová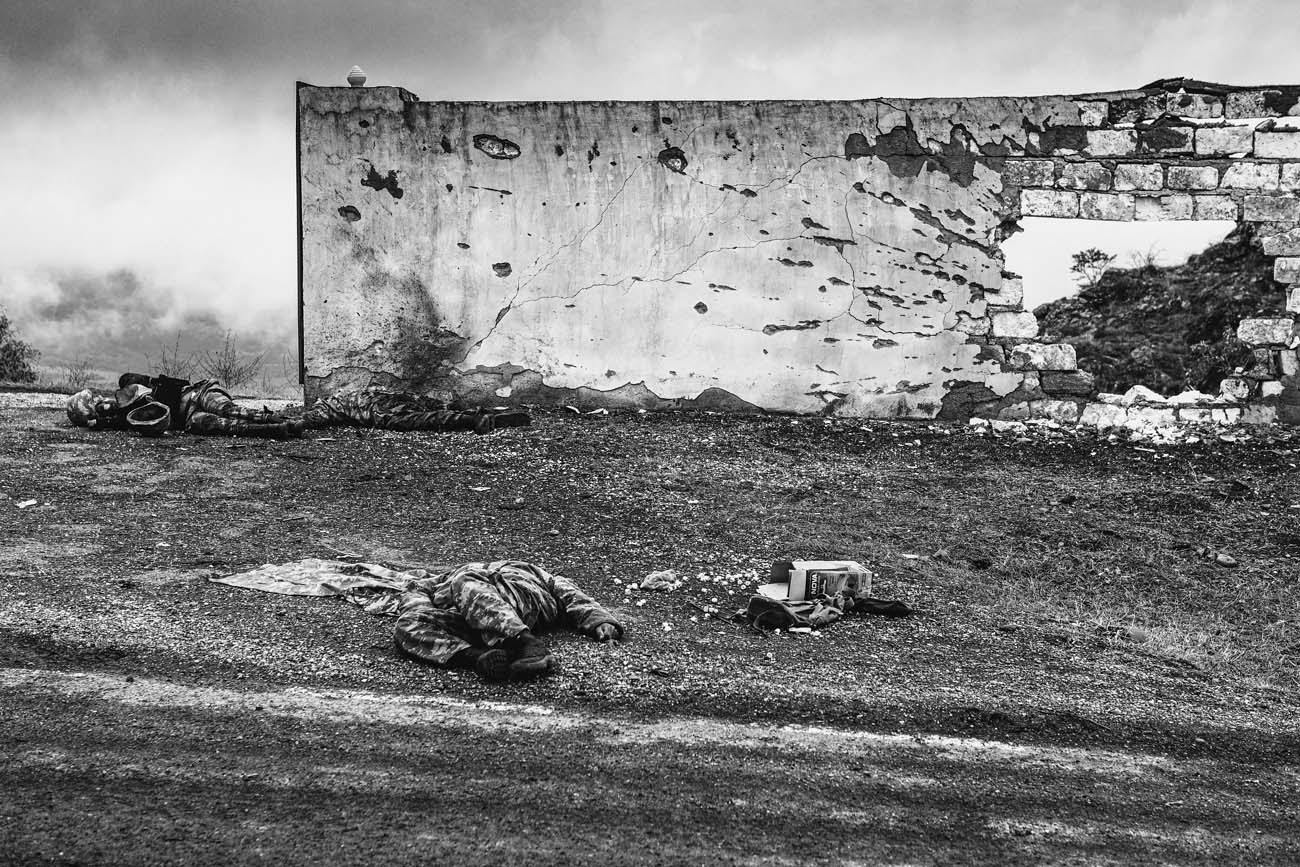 Lost War © Lenka Klicperová
How did you work?
My huge advantage was that I still spoke Russian. It was the only language I learned in socialist Czechoslovakia and I still remember it. As a result, we did not have to look for English translators, of whom there were desperately few in Nagorno-Karabakh. There was a lack of cars, most people left at the beginning of the war. We had only one contact to a person we had never seen before. Karen is our good friend today, he helped us enormously in Karabakh. I hope that we will soon be able to invite him to the Czech Republic to lecture about Karabakh. He got us a driver with a car, a war veteran who experienced the worst shelling in Hadrut and Martuni with us.
How long did you stay in the Nagorno-Karabakh enclave?
I can't say exactly, we've been there four times, each stay was between 10-14 days. During the war (and in fact also after) it was very intense. We practically worked constantly, we only slept for a few hours. During the shelling of Stepanakert (capital of Nagorno-Karabakh) it was possible to sleep only thanks to sleeping pills. It was really stressful work. We were under a very similar stress as the locals.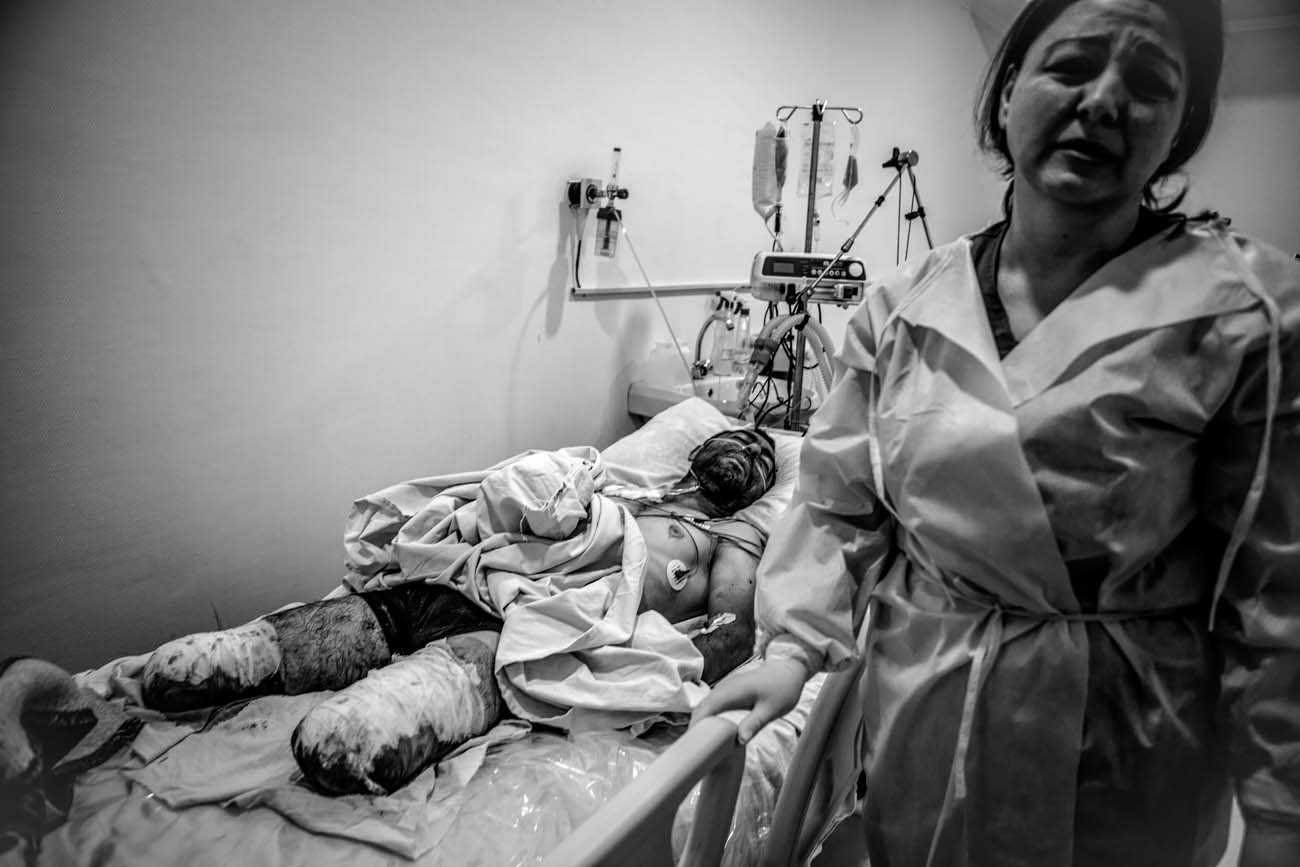 We no longer have the strength, Lost War © Lenka Klicperová
How did you prepare for the trip?
We did not prepare at all, it was not possible, the war broke out very quickly. We had to improvise.
Did you finance your trip or is your work commissioned?
Yes, as freelancers we pay our own travel expenses. It's a big risk, but otherwise it's practically impossible to do it in the Czech Republic. But we were almost certain that the public would be interested in this war. And therefore the media. At the end, we managed to get our materials also into the German, Austrian and Slovak media.
Being a witness of so many disturbing conflicts, how do you manage to cope with your memories?
I am aware that this has an impact on my psyche. In particular, the stress that a person experiences during the work in the field all accumulates somewhere in the depths of the brain. I try not to deal with it so much. Luckily, I have Markéta, we have been through it all together (experienced it the same way), she understands me and we talk often. Even on the spot, we are able to relieve part of the stress. We talk about (events that happen to us) our personal accounts . And when it comes down to it, we drink good wine (or bad wine, especially in north-east Syria). Then the world appears better (laughs). In addition, I am a very optimistic person by nature, which also helps. And music and dance help me, I devote myself to opera singing. One has to focus on something completely different and be in a completely different world for some time.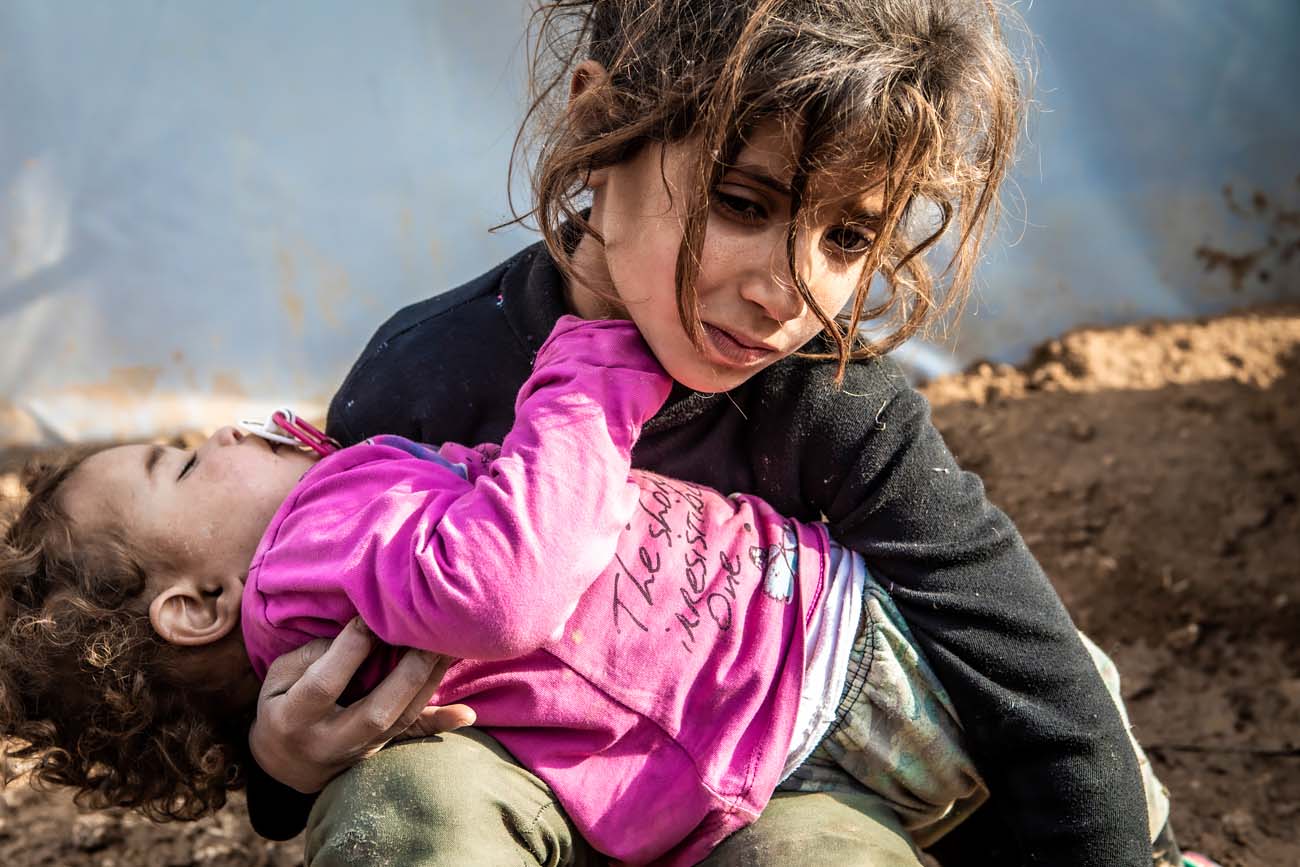 © Lenka Klicperová
You have met many victims, do you ever go back? Do you remain in contact with the people you photographed?
Yes, I return to my memories every time I write an article, or I write a book. Maybe it's different for me because I'm primarily a journalist, the written word is actually my main tool. Secondly,I'm a photographer . It's hard for me because I have to concentrate on both – capturing the story, taking photos and often do the videoing as well. Simply all in one. I can't afford the luxury of solely taking pictures. I am still in contact with some people, but they are a minority. Alot of them are refugees and it is really difficult to stay in touch. I especially had a lot of stories from Nagorno-Karabakh, with people who I had photographed and they contacted me after, because they saw their images on my facebook page. It is sometimes touching.
Do you consider yourself a war photographer, a photojournalist, an artist? All at the same time?
I don't concern myself too much with this definition. I'm just a journalist and a photographer. It's enough for me. I don't care if anyone wants to call me a war journalist. I work in war zones, that's it. And I don't have such an exaggerated ego to worry about whether someone considers me a war photographer or not. I certainly don't consider myself an artist, I'm just a person who captures what she sees in front of her.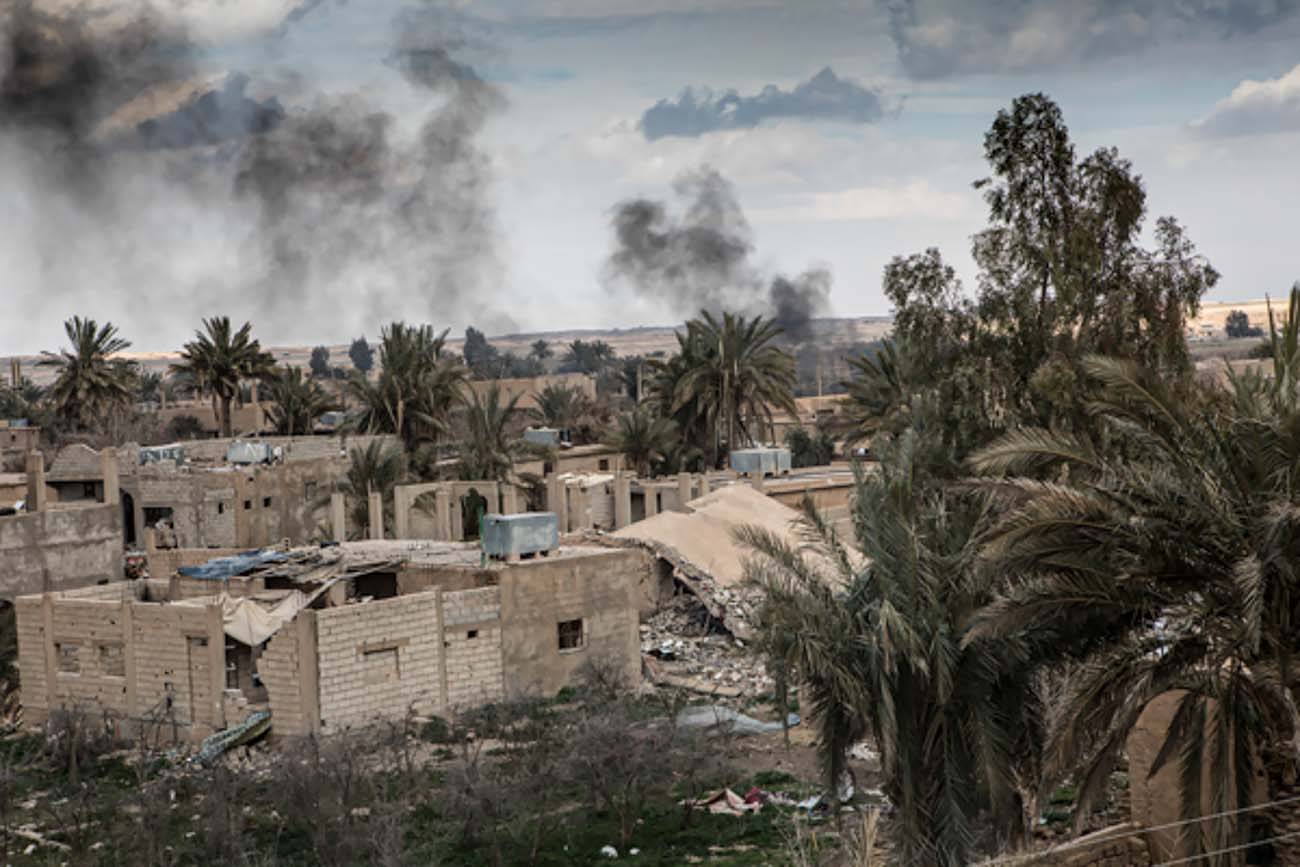 © Lenka Klicperová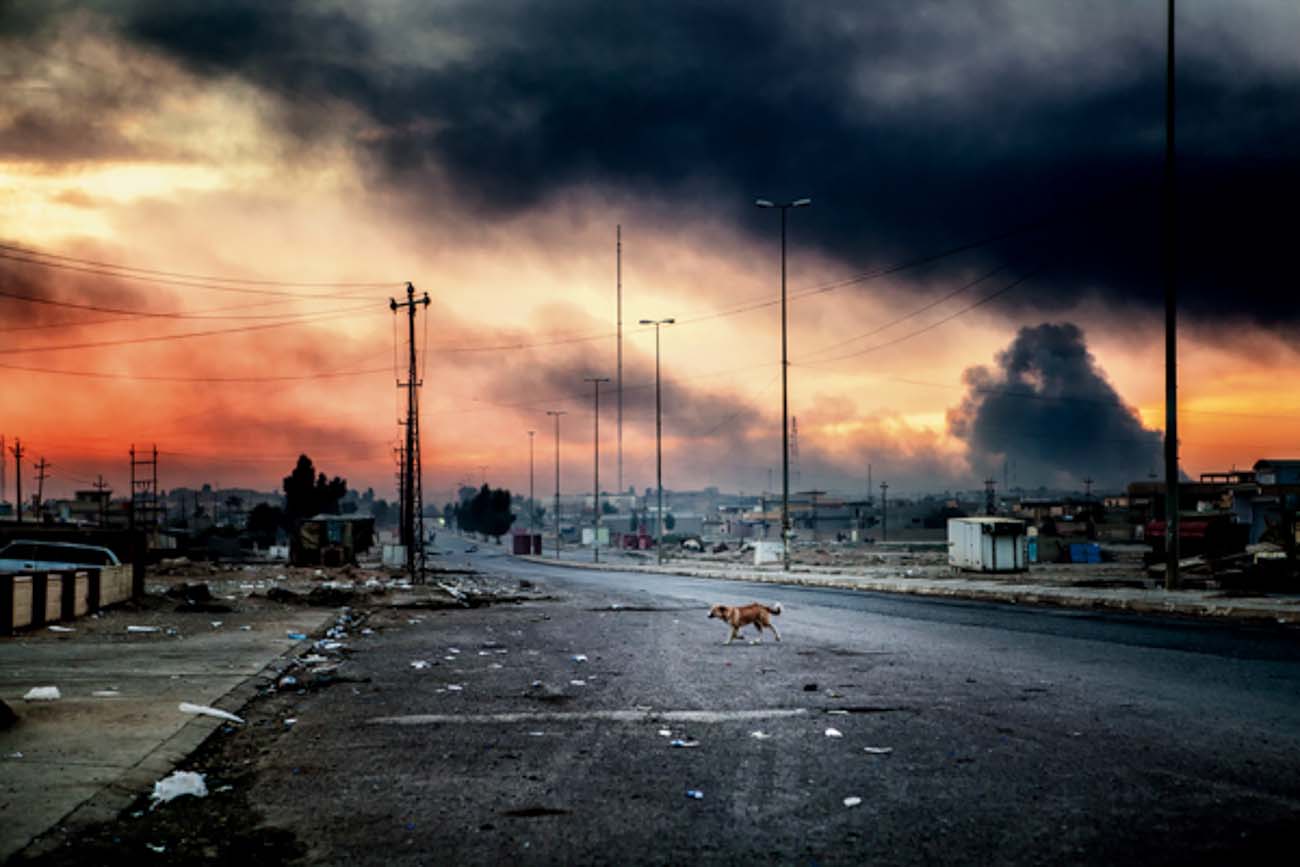 © Lenka Klicperová
Medias are sometimes reluctant to show hard impact images, do you find it difficult to share your stories?
Sometimes it is very difficult to convince people in the media to be interested in a war that is taking place relatively far away. And some topics are politically sensitive. Sometimes social media has helped us. When the editors in the media saw that our posts had a great impact, with copious shares and likes, they decided to give us the space as well. In addition, in the last two years, media editors and editors-in-chief have felt that people are only interested in covid. Which is not true, but it is difficult to convince them.
Do you feel that politicians are receptive to your work?
Yes, I'm sure of that, particularly if we're talking about the Czech ones, of course. They perceive our work, sometimes they even comment on it, and monitor our social networks. Sometimes it surprises me. The question is whether it has any effect on them. I do not know.
You have travelled in many countries, is there one that marked you more than others?
Yes, I would say a few. Eastern Congo, northeastern Syria and now most recently Nagorno-Karabakh, most definitely. Not because of the beauty of the landscape or nature. For example, northeastern Syria, except for a few places, is really not a pleasant place to live. But it's more about what I experienced there with the locals. People, that's always been the reason for my traveling. I am interested in people.
© Lenka Klicperová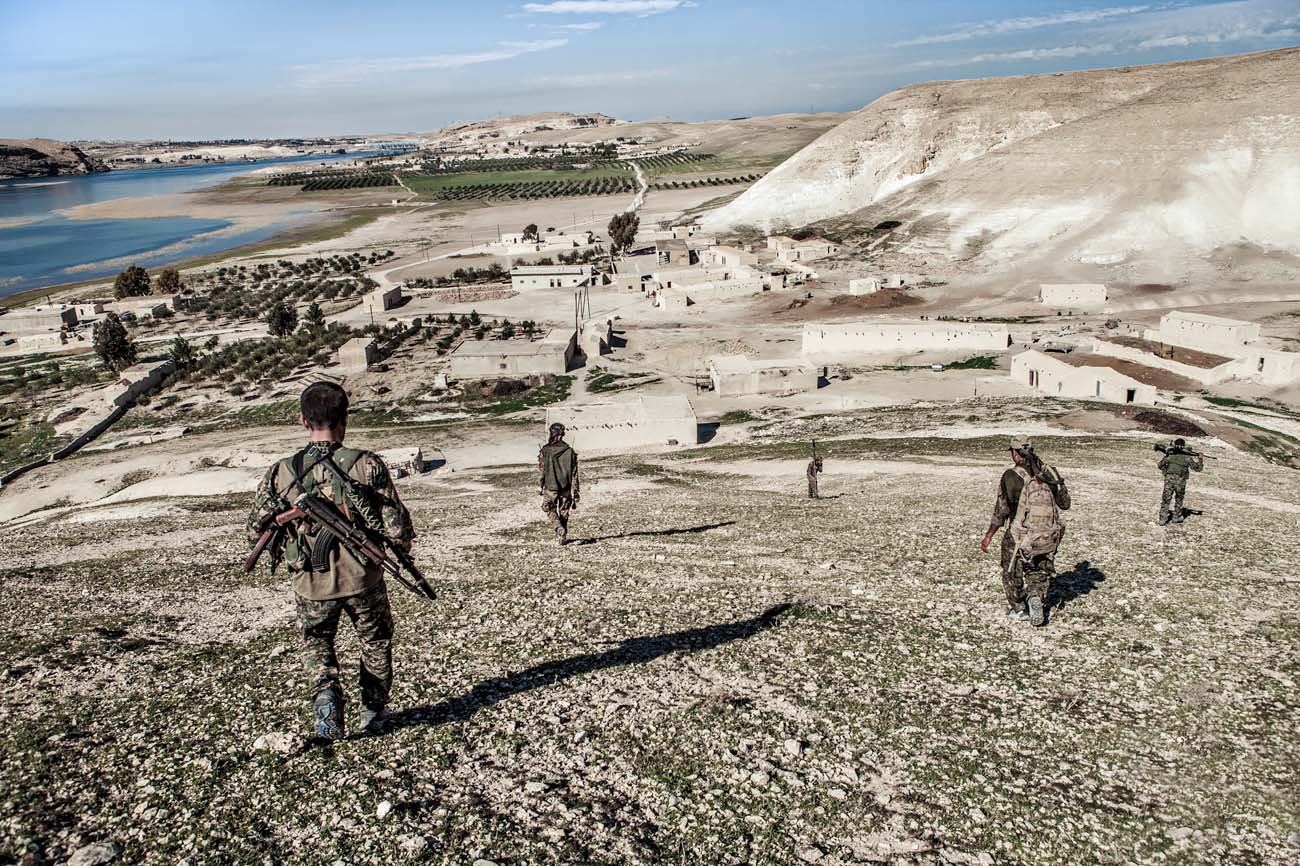 © Lenka Klicperová
What was your biggest challenge as woman? As a photographer?
It's hard to say, in fact, I don't have much time to think about it in my hectic life. I'd like to write that I want to win World Press Photo every year, but I know it probably won't happen and it doesn't really bother me much. It would be an honor, but if it doesn't happen, I can live with it quite well (laughs). I mainly want to live, not to survive, which makes a big difference and never have to be ashamed of myself.
Is it important for you to be recognized as a woman photographer?
Not really, actually. I consider myself a feminist who is aware that in almost every field of human activity she can accomplish what men do. There is no physical barrier, especially in photography. Today cameras are relatively light, a woman (even when she is basically trained) can carry them all day. Therefore, gender discrimination is irrelevant to me. I am a woman, I have advantages and disadvantages, it depends on the situation. Sometimes it's more convenient, sometimes not. That's life. Maybe I think differently than is common in America. I am influenced by where I grew up, in what conditions – after all, like everyone else.
What is your worst souvenir?
Insomnia. This is precisely related to the beginnings of work in Syria, where it was very stressful. Since then, I only sleep with sleeping pills. I can't solve it. I have slept more or less with sleeping pills for seven years. It's a tax on the work I do. But I'm okay with that, there are worse things.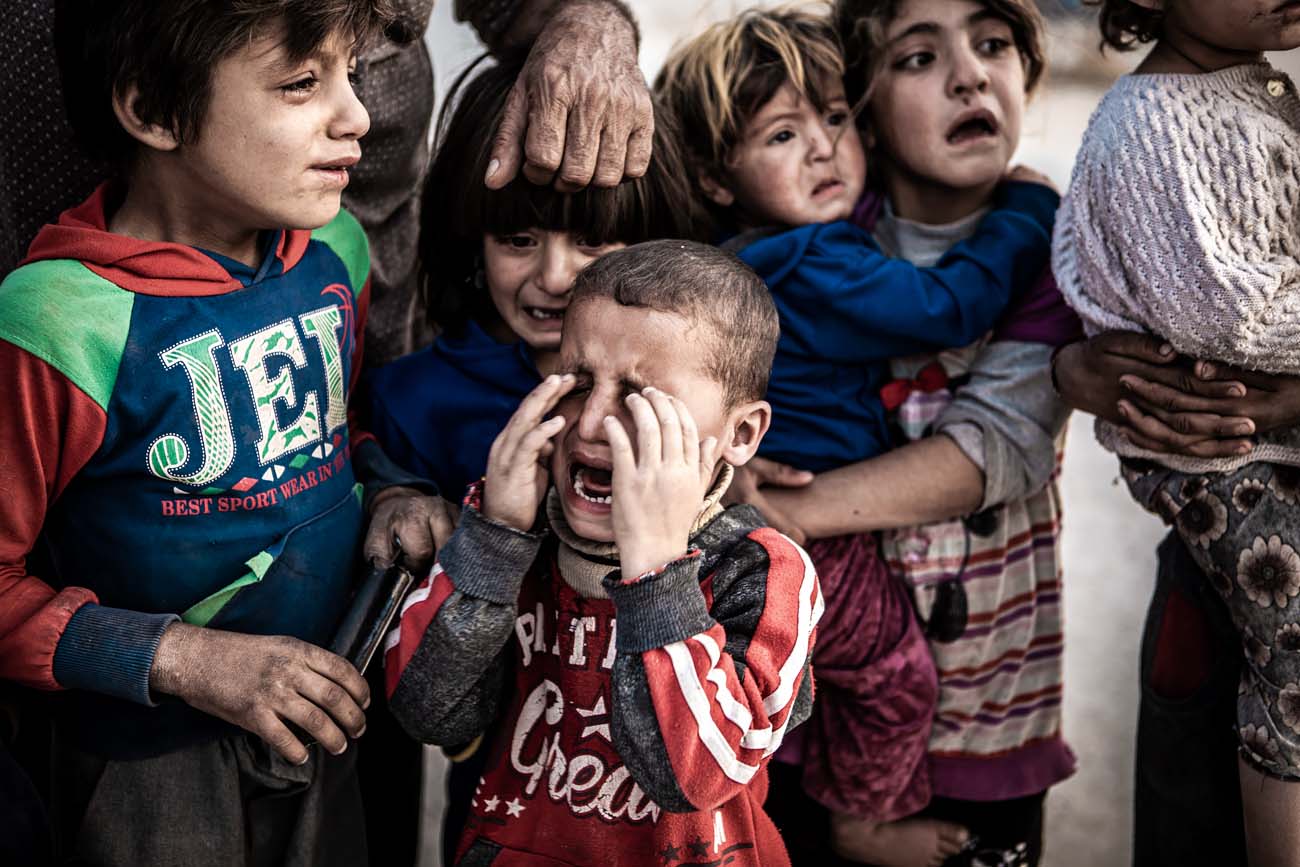 © Lenka Klicperová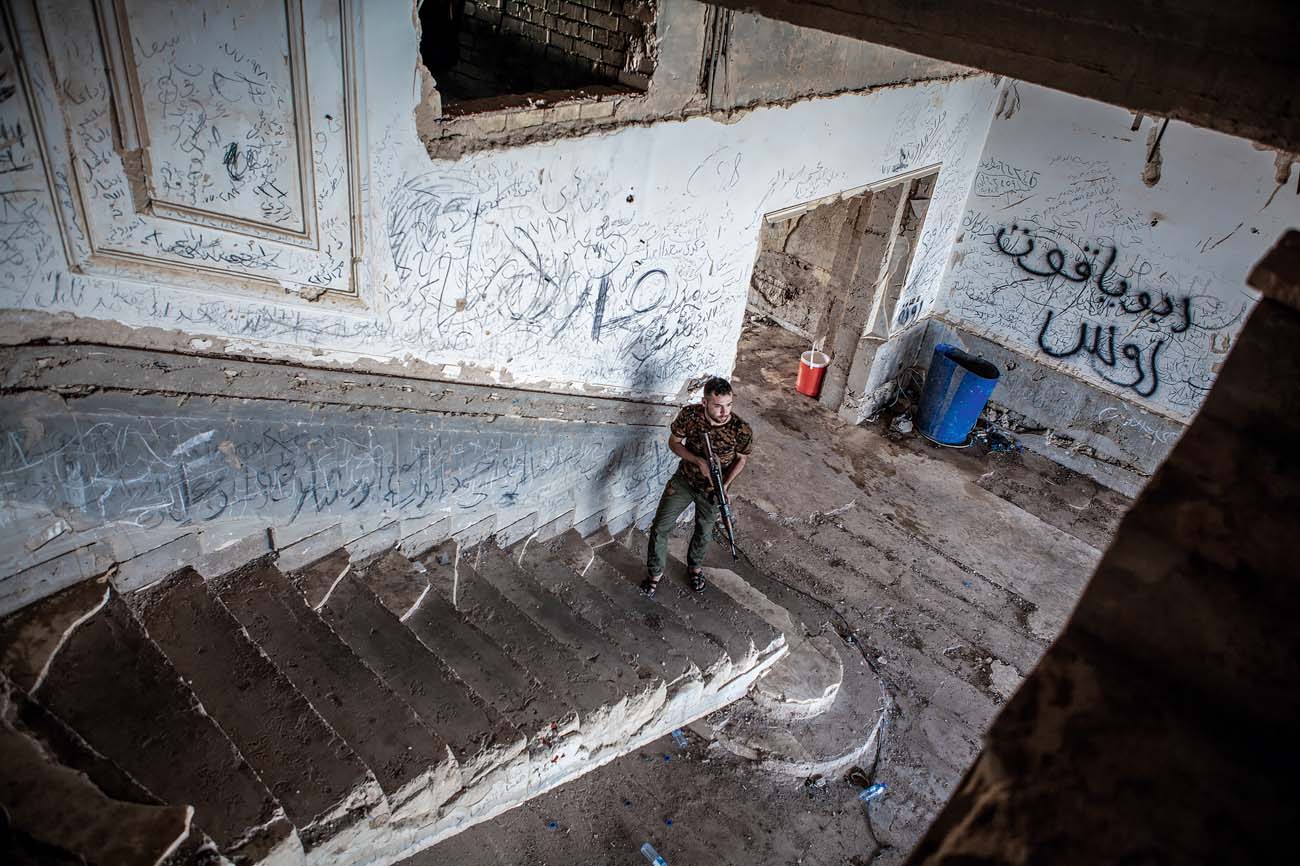 © Lenka Klicperová
What do you hope to achieve and what is your biggest achievement so far?
You know, I come from Czechoslovakia, I was born during the tough Cold War. I could never imagine that someone would do an interview about my travels to conflict areas around the world to an American photography website available worldwide. This is something I never dared to dream of. I've always dreamed of living an exceptional, uncommon life. If I succeed, I will be happy at the end of my life. I hope it doesn't sound very pathetic.
What equipment do you use?
I have been using the Canon Mark IV for years, I got it from the company years ago and I am used to it. I pretty much just use the basic lens 28 -70. It's enough for me. If you are not close enough, it is not worth pulling out the camera, as Robert Capa once said. My friend Antonín Kratochvíl also often told me that.
Do you spend a lot of time editing your work?
Yes, but to be honest, I'm quite technically limited regarding this. I edit each photo, but only in a basic way, I can't retouch at all and I don't even want to learn it. If I don't take a good picture, it is not worth dealing with.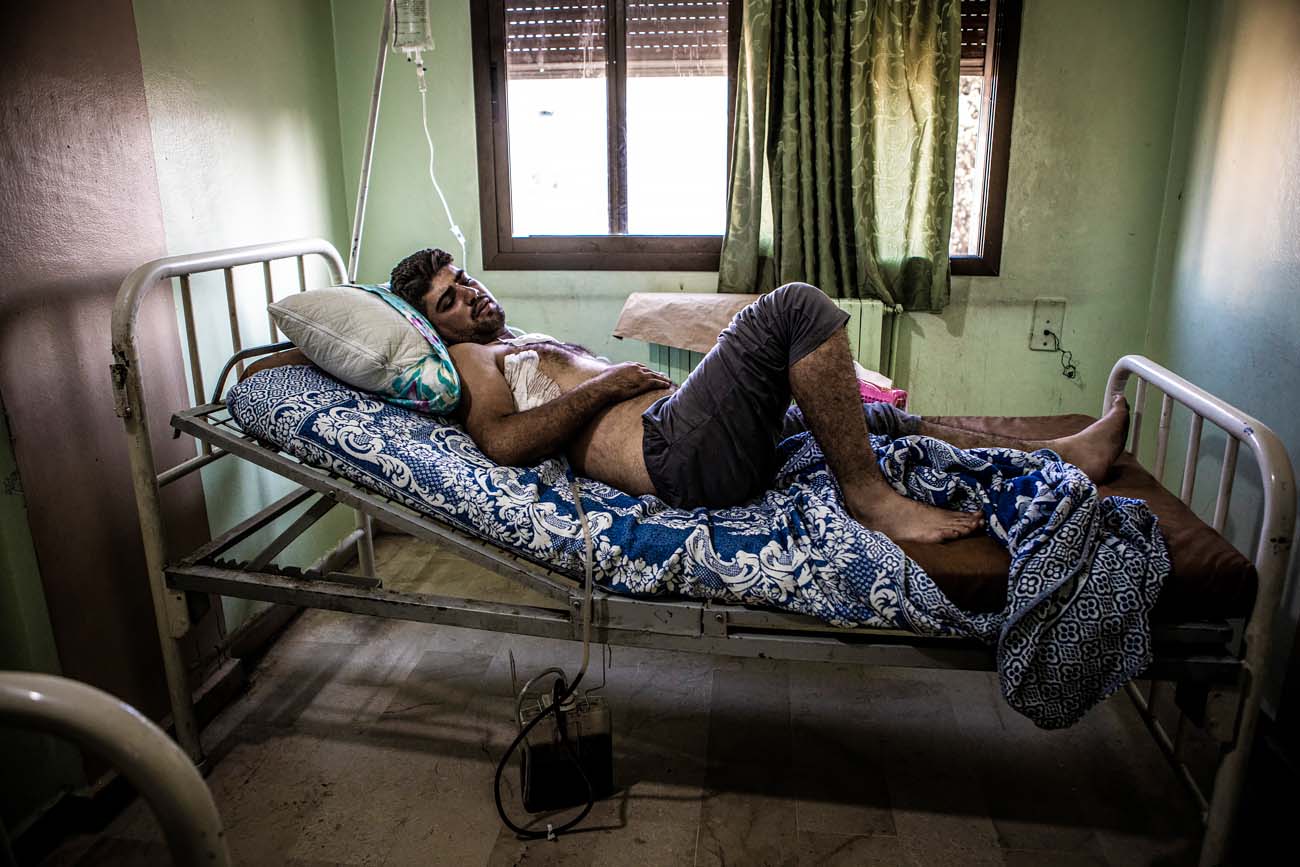 © Lenka Klicperová
Some stories are in Black and white others in color, what determines your choice?
I do this probably based on feelings. In fact, I don't even know why I thought of editing some of the photos from Nagorno-Karabakh in black and white. An idea based on feeling. But I feel and think in color in most of my work, I think the color has an irreplaceable place in reportage.
What makes the difference between a good image and an iconic image?
Probably the circumstances in which the photo touches the public (gets to the public). Or in which it was photographed. The story of image. There are a lot of great photos, but only a few icons. Yeah! Someday I would like to create an iconic image!
What advice would you give someone who would like to become a photojournalist today?
To be patient and very hardworking. To look around how good photographers take pictures. Not copying them but learning from them. How they work with the image, how they edit the photos, how they put them together in series. You need to work on yourself all the time. But it is the same in every field. If you want to be good, better than others, you have to work even harder. I am self-taught, I have always learned by doing, in the field.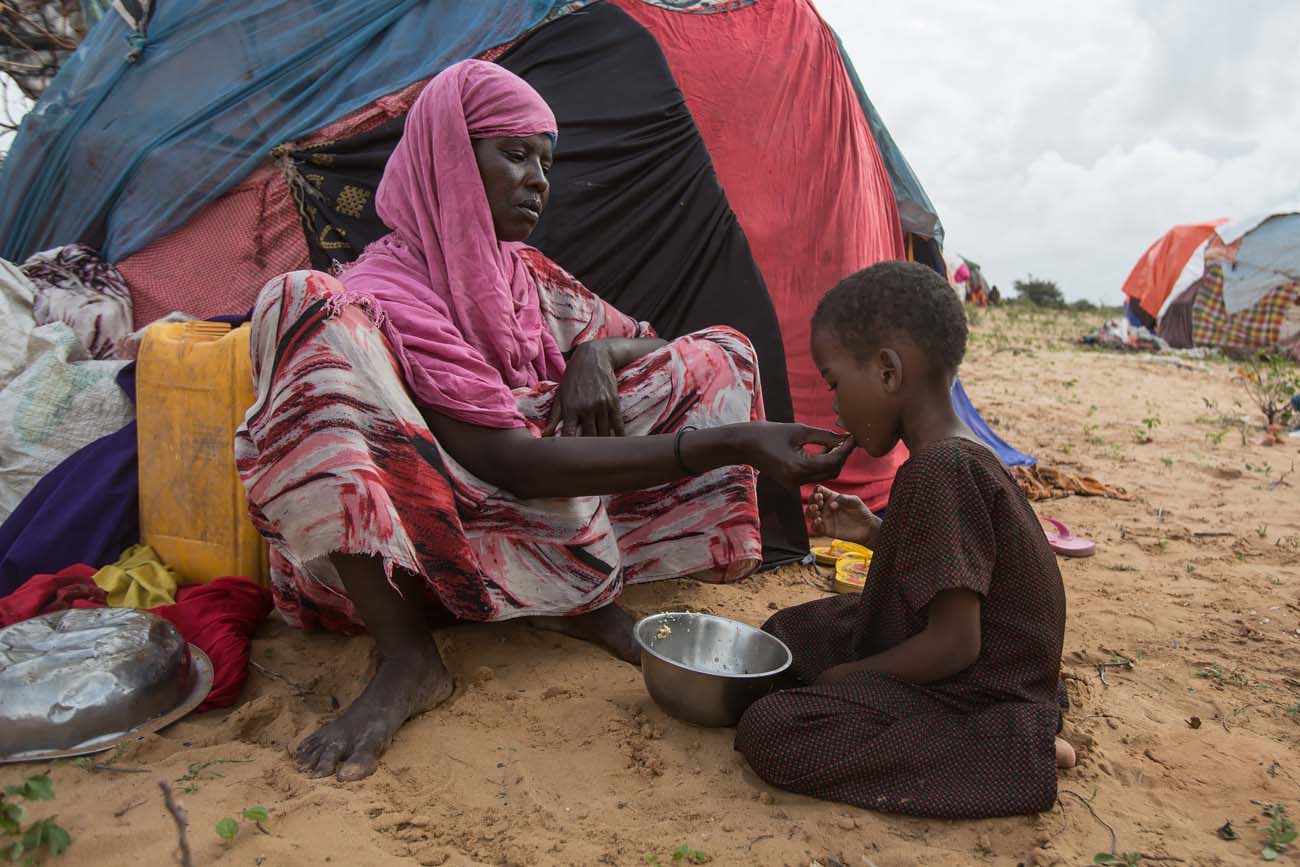 © Lenka Klicperová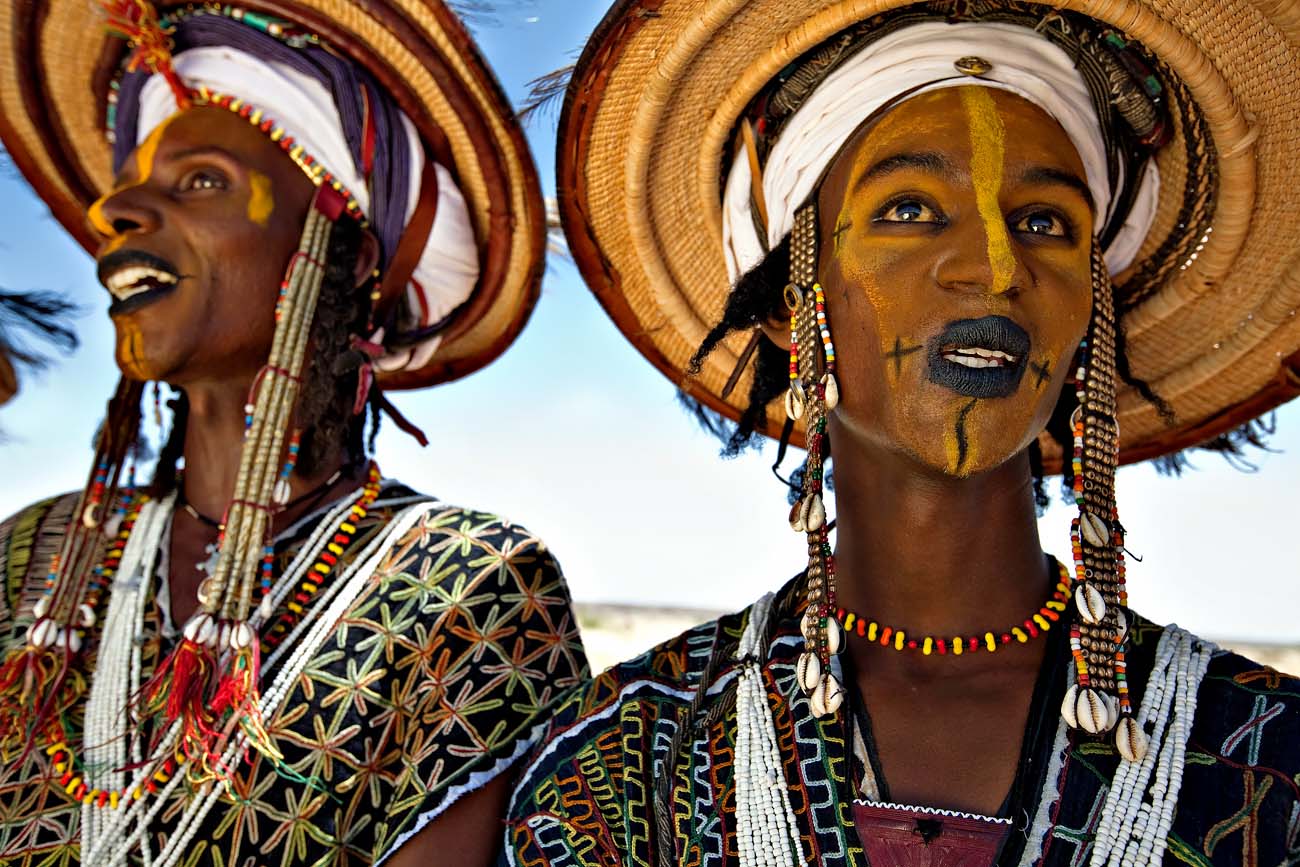 © Lenka Klicperová
What mistake should a young photographer avoid?
To think that nothing can happen to him or her. Many young photographers have paid an extra price for this at the beginning of the Syrian war, when they were easily captured by jihadist groups. It mostly happened that they did not have a network of trusted contacts. Then they got in taxis, which took them straight to the jihadists. Especially in war zones, one has to be very careful with every detail. But you have to be courageous at the same time. Hard to balance it. The best way is to gain experience gradually, or perhaps join someone more experienced.
What are your upcoming projects?
I have just returned from Lebanon, plagued by a protracted economic crisis. I think I'll want to go back there. We'll see how the situation develops. It is difficult to plan at this time, but I would like to get to Afghanistan. However, I am interested in the anti-Taliban opposition, not the Taliban regime. I don't mind asking these terrorists for permission to enter the country. But it will be very difficult. And then there are the events that just really can't be predicted. The world is constantly on the move.
If you weren't a Photographer, what would you be doing?
I would probably be a writing journalist. Journalism was probably destined for me, although I somehow didn't strive for it. I enjoy journalism and I love to travel. A combination of both is my passion.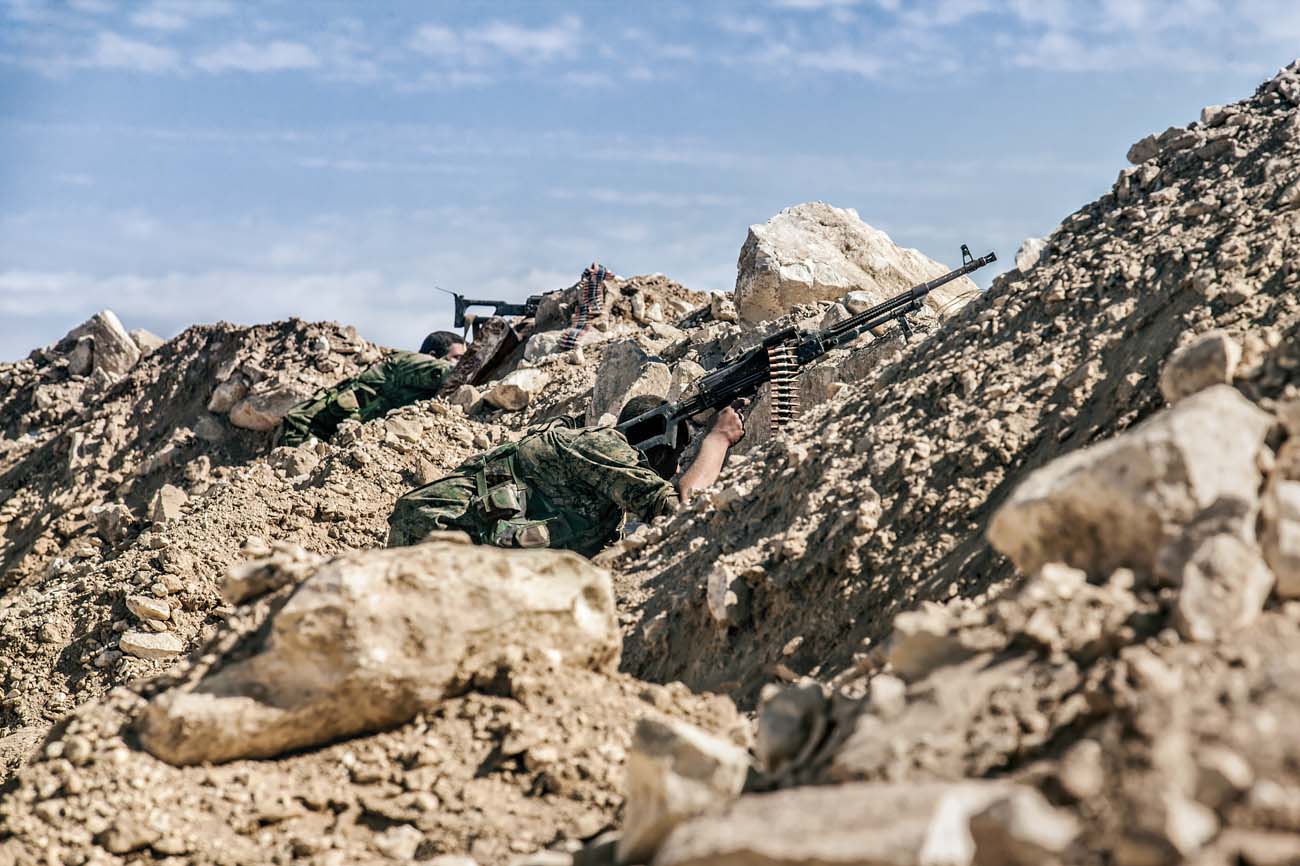 © Lenka Klicperová
LENKA KLICPEROVÁ
Journalist and photographer. She obtained a master's degree at the University of Hradec Králové and immediately after that started working as a journalist. From 2004 to 2018 she was the editor-in-chief of the leading Czech travel magazine Lidé a Země. Since 2018 she has been working as a freelance reporter and photographer focused on war zones. She has worked in a number of African countries, including conflict zones of Democratic Republic of Congo. She visited Afghanistan several times, as well as Somalia, plagued by several decades of war. Since 2014, she has focused on the issue of the war with the ISIS in Iraq and Syria. She is the co-author of several documentaries (Tears of the Congo, Latim – the Circumcised, Iraqui Women, Women in the Land of Taliban, Unbroken) and a number of television reports. She has won a number of prizes and nominations in the Czech Press Photo competition – both for photography and video. In 2020 she was included in the prestigious Women Photograph database, she was shortlisted for the International Women In Photo Association Award.
She is the co-author of nine books about Africa and about the wars in the Middle East and Nagorno Karabakh. Her work from Syria resulted in two books entitled In Sight of the Islamic State I and In Sight of the Islamic State II, which were co-authored by Markéta Kutilová.
Together with Kutilová she also wrote other books on the wars in Syria and Iraq: In the War (2018) and War is My Fate (2020). In 2019, a book called AK47 was published, which depicts the dramatic life of the world-famous Czech war photographer Antonín Kratochvíl. Klicperová wrote the text of the book based on Kratochvíl's narration. In September 2020, war broke out in Nagorno Karabakh. Lenka Klicperová and Markéta Kutilová quickly moved to the center of events. The war in the Caucasus was captured by both reporters in many reports, but also in a book The Last One Sets the Village on Fire (2021). Klicperová cooperates with a number of Czech media. She also lectures at the University of Hradec Králové.
Lost War
Lenka Klicperová's Website
Lenka Klicperová on Instagram
All About Lenka Klicperová